So it has been a while since I got you all up to date on my life.
In summary: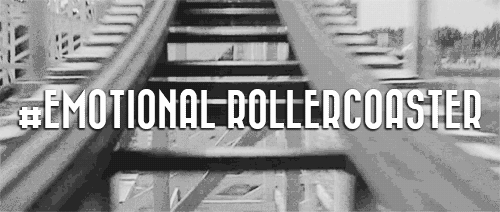 Now for some details. Even though I think details are annoying. This wouldn't be much of a blog post if I didn't include some details, right?
If you're not interested in hearing all sorts of murmurings and complainings about school and stupid people, you may just want to skip to the end. Otherwise, keep calm and read on.
I've started a new semester of dual enrollment classes, and if you want an indicator of how well I like my classes this year, maybe the fact that college algebra is my favorite will suffice. (Algebra makes me cry) No, I don't like my classes very much. I have a whacko chemistry professor who gives terrible quizzes every week. I have an economics teacher who's just a really bad teacher. I have an English teacher who's a cosmopolitan hippie (if you can imagine that). And I have a crazy, awesome algebra teacher who minimizes the equation-induced tears (but doesn't completely eliminate them, sadly). I never thought I might actually want to take college math...
I've started babysitting regularly again, which is kind of fun and keeps me humble.
"MISS MERRY your ankle popped!"
"MISS MERRY your hair is all messed up!"
"MISS MERRY you're really bad at playing pretend!"
"MISS MERRY why are you curled up in a ball sucking your thumb and crying for your mommy?"
I think these children are morally opposed to eating meals, taking baths, and going to bed. *sigh*
I got Les Miserables for my birthday. And I watched it several times. Especially this scene.
I literally can't help myself. When else will you find so many cute guys dressed in period clothing singing songs about colors? It's like the Wiggles of the nineteenth century, only not creepy.
Also, I think that scene is a very accurate representation of how dudes interact. (Not that I would actually be a credible source. Dudes, let me know.)
"YEAH WE'RE ANGRY LET'S KILL STUFF AND HAVE A REVOLUTION AND STUFF IT'S GONNA BE GREAT AND OUR LITTLE LIVES DON'T COUNT AT ALL CUZ NOW THERE IS A HIGHER CALL AND STUFF"
"Okay man, but DUDE THERE'S THIS GIRL I'M IN LOVE I'M IN LOVE I'M IN LOVE"
"DUDE MAN WHAT IS WRONG WITH YOU"
"Oh yeah, sorry... LET'S KILL STUFF LOL"
But yeah. I like that movie. And I'm pretty sure Victor Hugo is one of the few people who could write a story that turns the French Revolution into a subplot.
Also, I read this book. It was. Hmm. Yes. Well. Um. I kind of don't want to admit this.
OK. I read The Fault in Our Stars by John Green. *waiting for you to finish silently judging me*
It was interesting. I could probably devote a whole post to spouting my opinions about it, but for the sake of my readers' patience (not to mention my dignity) I'll limit myself to a brief blurb here. I know a lot of people are going crazy about this book and the movie to come. Well, I'm not one of them. It was kind of a cute little story, and I think it was trying not to join the ranks of The Notebook and other such literary masterpieces, but it didn't achieve that, in my opinion. There were some clever quips and definitely lots of Pinterest-worthy quotes, but did the book's good qualities redeem it from all the trash?
In my opinion, no. I can't think of anything I found that I liked that I hadn't already seen on Pinterest. So save yourself some time: go look up "Fault in Our Stars cute quotes" on Pinterest, and don't bother reading the book.
Anyways. That's a small glimpse into what I've been up to lately. Thank you guys in advance for not telling me how boring I am.